By Jason D. Lazarus, J.D., LL.M., MSCC, CSSC
In this post, you will get an overview of common issues that arise when representing clients who have healthcare coverage by virtue of their employment with the federal government.  For federal workers, they get their coverage through specialized plans provided under federal law.  When settling cases for these classes of clients, it is important to understand the recovery rights of government health plans which are summarized below.  Since this area is not succinct, below is a summary of salient points so that you can issue spot.
FEHBA
The Federal Employees Health Benefits program provides health insurance coverage federal employees, retirees and their survivors.  Federal law, found at 5 U.S.C. § 8901 et seq. (Federal Employees Health Benefits Act or FEHBA), governs these programs which provides benefits to millions of federal workers and their dependents.  FEHBA authorizes the Office of Personnel Management (OPM) to enter into contracts with private insurance carriers to administer FEHB plans.  OPM's contracts have traditionally required the private insurance carriers to pursue subrogation and reimbursement.  According to the Supreme Court, "FEHBA expressly 'preempt[s] any State or local law' that would prevent enforcement of 'the terms of any contract' between OPM and a carrier which "relate to the nature, provision, or extent of coverage or benefits (including payments with respect to benefits)." Id. § 8902(m)(l)."  "In a 2015 regulation, OPM codified its longstanding position that FEHBA-contract provisions requiring carriers to seek subrogation or reimbursement 'relate to … benefits' and 'payments with respect to benefits,' and therefore FEHBA preempts state laws that purport to prevent FEHBA insurance carriers from pursuing subrogation and reimbursement recoveries. 5 C.F.R. § 890.106(h)."
A 2017 United States Supreme Court decision is the seminal case on FEHBA plans and their recovery rights from personal injury settlements.  In Coventry Health Care of Missouri Inc. v. Nevils[1], the Court was asked to decide whether FEHBA preempts state laws that prevent these plans from seeking subrogation or reimbursement pursuant to FEHBA contracts and whether FEHBA's express-preemption clause (5 U.S.C. § 8902(m)(l)) violates the Supremacy Clause.  The case came to the Supreme Court from the Missouri Supreme Court which interpreted FEHBA not to preempt state law and finding that Section 8902 violated the Supremacy Clause of the U.S. Constitution.  The United States Supreme Court unanimously reversed the holding of the Missouri Supreme Court because "contractual subrogation and reimbursement prescriptions plainly 'relate to . . . payments with respect to benefits,' §8902(m)(1), they override state laws barring subrogation and reimbursement" and "[t]he regime Congress enacted is compatible with the Supremacy Clause."[2]
Nevils has empowered FEHBA plans to demand full reimbursement when a settlement occurs.  With the holding that FEHBA preempts state law and that such preemption is constitutionally permissible, Nevils has ended future disputes between private litigants and FEHBA carriers over whether state subrogation laws limited their recovery rights.  Now, it is very clear that federal preemption applies, and state law provisions have no impact on the arguments to reduce a FEHBA lien.  Unfortunately, this makes FEHBA liens similar to ERISA plan liens in that they have very powerful recovery rights under federal law that completely preempt state law.  The good news is that most FEHBA plans do not have as draconian recovery provisions as ERISA plans which does mean there is the possibility of a reasonable reduction, but it is far more difficult post Nevils.   As with most insurance plans, the first step in attempting to reduce the lien is reviewing the FEHBA plan's language that governs the client's healthcare coverage with the government.  This information is available on the OPM's website. [3]
In the end, FEHBA plans have very strong recovery rights under the Nevils case.  FEHBA completely preempts state subrogation laws so arguments for reduction must be made based on the policy language.  Fortunately, most FEHBA plans aren't as punitive as ERISA plans so often there are reductions available.
[1] Coventry Health Care of Missouri, Inc. V. Nevils, 137 S. Ct. 1190, 197 L. Ed. 2d 572, 581 US _ (2017).
[2] Id.
[3] See https://www.opm.gov/healthcare-insurance/healthcare/plan-information/plans/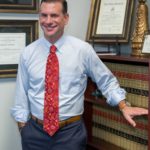 Jason D. Lazarus is the managing partner and founder of the Special Needs Law Firm; a Florida law firm that provides legal services related to public benefit preservation, liens and Medicare Secondary Payer compliance. He is also the founder and Chief Executive Officer of Synergy Settlement Services, which offers healthcare lien resolution, Medicare secondary payer compliance services, public benefit preservation and complex settlement consulting.