By Jason D. Lazarus, J.D., LL.M., CSSC, MSCC
Given all the complexities of the Medicare Secondary Payer Act, I am dedicating several posts to covering this topic in a lot of detail.  While one could write an entire book just on the Medicare Secondary Payer Act, the following information give an overview regarding critical issues for trial lawyers to consider.  Most lawyers find this area of the law very confusing at best and downright confounding at worst.  The following posts are an attempt to give a framework and guide to dealing with the most important issues when you represent a Medicare beneficiary.
The government takes its reimbursement rights seriously and is willing to pursue trial lawyers who ignore Medicare's interests.  On January 8th, 2020, the United States Attorney William M. McSwain announced that "a Philadelphia-based personal injury law firm . . . . entered into a settlement agreement with the United States to resolve allegations that it failed to reimburse the United States for certain Medicare payments."  As part of the settlement, like in other cases, the firm agreed to pay $6,604.59 to satisfy the debt owed to Medicare.  In addition, the firm agreed to "(1) name a person responsible for paying Medicare secondary payer debts; (2) train the employee to ensure that the firm pays these debts on a timely basis; (3) review any additional outstanding debts to ensure compliance; and (4) provide written certifications of compliance."  The firm also acknowledged that any future "failure to submit timely repayment of Medicare secondary payer debt may result in liability for the wrongful retention of a government overpayment under the False Claims Act."  The following quote from McSwain sums it all up: "Lawyers need to set a good example and follow the rules of the road for Medicare reimbursement. If they don't, we will move aggressively to recover the money for taxpayers."
Last year on November 4th, 2019, The United States Attorney for the District of Maryland announced that a Baltimore based law firm paid the United States $91,406.98 to resolve allegations that it failed to pay back Medicare for conditional payments that had been paid on behalf of firm clients.   The press release indicates that the firm had entered into a joint-representation agreement with co-counsel who in turn didn't reimburse Medicare at settlement.  According to U.S. Attorney Robert K. Hur, "Plaintiffs' attorneys cannot refer a case to or enter into a joint representation agreement with co-counsel and simply wash their hands clean of their obligations to reimburse Medicare for its conditional payments."  He went on to say "[w]e intend to hold attorneys accountable for failing to make good on their obligations to repay Medicare for its conditional payments, regardless of whether they were the ones primarily handling the litigation for the plaintiff."  So, this is a warning to every attorney who might refer a case to another attorney that you can't do so and avoid liability if Medicare compliance is ignored.  The lesson is that when you refer a case to another firm you need to make sure you have 3 things:  1) A written fee agreement; 2) A copy of the lawyer's malpractice insurance policy declarations and 3) Proof that the lawyer has engaged a lien resolution firm or has a compliant process to resolve Medicare Conditional Payment obligations.
Similarly, in March of 2019, the United States Attorney for the District of Maryland announced that a Maryland personal injury law firm had agreed to pay the United States $250,000 to settle claims that it did not reimburse Medicare for payments made on behalf of a firm client.  As part of the settlement, the firm "also agreed to (1) designate a person at the firm responsible for paying Medicare secondary payer debts; (2) train the designated employee to ensure that the firm pays these debts on a timely basis; and (3) review any outstanding debts with the designated employee at least every six months to ensure compliance."
Lastly, in June of 2018, the U.S. Department of Justice announced a settlement with a Philadelphia Personal Injury Law Firm involving failure to reimburse Medicare.  The firm agreed to start a "compliance program" and the DOJ stated that this "settlement agreement should remind personal injury lawyers and others of their obligation to reimburse Medicare for conditional payments after receiving settlement or judgment proceeds for their clients."  The US Attorney's office also stated, "When an attorney fails to reimburse Medicare, the United States can recover from the attorney—even if the attorney already transmitted the proceeds to the client.  Congress enacted these rules to ensure timely repayment from responsible parties, and we intend to hold attorneys accountable for failing to make good on their obligations."
Consequently, in today's complicated regulatory landscape, a comprehensive plan for Medicare compliance has become vitally important to personal injury practices.  Lawyers assisting Medicare beneficiaries are personally exposed to damages and malpractice risks daily when they handle or resolve cases for Medicare beneficiaries.  The list of things to be concerned about is growing daily.  The list includes things such as:
Not knowing what medical information/ICD codes are being reported by defendant insurers complying with Mandatory Insurer Reporting law[1] (MIR) created by MMSEA[2].
Agreeing to onerous "Medicare Compliance" language that may be inapplicable or inaccurate, which binds the personal injury victim.
Failing to report and resolve conditional payment obligations leading to personal liability.
Not using processes to obtain money back from Medicare using the compromise and waiver process.
Failure to identify a lien, such as those asserted by Medicare Part C lien holders thereby exposing the personal injury lawyer and the firm to double damages.
Inadequate education of clients about Medicare compliance when it comes to 'futures' and the risks of denial of future injury related care.
So, what do you do?  The answer is to develop a process to identify those who are Medicare beneficiaries in your practice and make sure that process is put into place to deal with the myriad of issues that can arise.  The first step is education about these various issues to lawyers and their staff so problems can be identified before they become a malpractice issue or worse yet, a personal liability for any attorney involved in the matter.  This following chapters focus on the educational component and suggestions for protecting your clients as well as your practice when it comes to dealing with clients who are part of the tort system and Medicare beneficiaries.
Medicare Program Overview
The Medicare program is made up of different parts.[3]  Part A and Part B are thought of as 'traditional Medicare' which includes hospital insurance and medical insurance.  Part A is the hospital insurance which covers inpatient care in hospitals and skilled nursing facilities (it does not cover custodial or long-term care – only Medicaid does).  Part B benefits cover physician visits, durable medical equipment and hospital outpatient care.  It also covers some of the services Part A doesn't cover such as physical and occupational therapies as well as some home health care.  Part D is prescription drug coverage that is provided by private insurers approved by and funded by Medicare.  Part C – Medicare 'Advantage Plans' or MAOs, offers all of the coverages through Parts A, B and D but through a private insurer approved by Medicare.  It is an alternative to the service fees for Parts A and B coverages which can be elected and purchased by a Medicare beneficiary.
There is a connection between Medicare eligibility and Social Security Disability Income (hereinafter SSDI).  SSDI is the only way to get Medicare coverage prior to retirement age.  This is pertinent as many injury victims become Medicare eligible by virtue of disability.  Medicare and Social Security Disability Income benefits are an entitlement and are not income or asset sensitive like Medicaid/SSDI.  Clients who meet Social Security's definition of disability and have paid in enough quarters into the system can receive disability benefits without regard to their financial situation.[4]  The SSDI benefit program is funded by the workforce's contribution into FICA (social security) or self-employment taxes.  Workers earn credits based on their work history and a worker must have enough credits to get SSDI benefits should they become disabled.  Medicare is our federal health insurance program and as discussed above, is broken up into multiple parts.  Medicare entitlement commences at age sixty-five or two years after becoming disabled under Social Security's definition of disability.
In conclusion, the government is very serious about and intent on enforcing the Medicare Secondary Payer Act.  Failure by a lawyer to take appropriate actions with regard to reimbursement of Medicare when they make conditional payments, exposes that lawyer and his firm to potential enforcement actions by the government.  Understanding the basics of the different parts to Medicare and its connection to SSDI is important as well.  The following chapter addresses Mandatory Insurer Reporting and how that has provided the government with an incredible amount of information regarding all settlements of seven hundred and fifty dollars or greater involving a current Medicare beneficiary.
[1] 42 U.S.C. § 1395y(b)(7)-(8)
[2] The MMSEA created a mandatory insurer reporting requirement which tasks defendants/insurers with reporting settlements involving Medicare beneficiaries to Medicare.  The reporting requirement requires settlements of $2,000 or greater to be reported as of 10/1/13.  Medicare, Medicaid, and SCHIP Extension Act of 2007 (P.L. 110-173). This Act was passed by the House on December 19, 2007, and by a voice vote in the Senate on December 18, 2007
[3] SSDI beneficiaries receive Part A Medicare benefits which covers inpatient hospital services, home health and hospice benefits.  Part B benefits cover physician's charges and SSDI beneficiaries may obtain coverage by paying a monthly premium.  Part D provides coverage for most prescription drugs but it is a complicated system with a large co-pay called the donut hole.
[4] While most often we deal with someone who has a disability, Social Security Disability also provides death benefits.  Additionally, a child who became disabled before age 22 and has remained continuously disabled since age 18 may receive disability benefits based on the work history of a disabled, deceased or retired parent as long as the child is disabled and unmarried.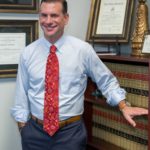 Jason D. Lazarus is the managing partner and founder of the Special Needs Law Firm; a Florida law firm that provides legal services related to public benefit preservation, liens and Medicare Secondary Payer compliance. He is also the founder and Chief Executive Officer of Synergy Settlement Services, which offers healthcare lien resolution, Medicare secondary payer compliance services, public benefit preservation and complex settlement consulting.