Pooled Settlement Trusts:  A Great Solution for Protecting a Minor's Settlement
A pooled settlement trust is a unique solution for protection of a client's recovery while still giving them much needed flexibility to adapt to changes in circumstances.  With a pooled settlement trust, the client does not need to have an individually crafted trust document.  Instead, they join a master trust by way of a joinder document.  The trust is managed by a non-profit entity who created it and acts as trustee.  As a result of this arrangement, it is a low-cost way for a client to set up a trust for their benefit or for a family member's benefit.  Given its low-cost and inherent flexibility, there are many situations where it can be of great benefit to a personal injury victim at settlement.  One of the key situations where a settlement trust can become an invaluable solution at settlement is when a minor or incompetent is the injury victim.
In the case of a settlement for a minor child or someone who is incompetent, the trust solution is a great alternative to a guardianship/conservatorship which has many drawbacks.  It allows assets to be protected within the trust and professionally managed.  A settlement trust when paired with a structured settlement provides significant protection from creditors, judgments and potential rapid dissipation.  Also, by having structured settlements payable into a trust irrevocably, it prevents the client from ever selling their annuity on the secondary market to predatory companies like J.G. Wentworth.  With a comprehensive plan including a settlement trust, the client has a fiduciary that can protect them from spending their settlement too quickly and help manage their financial affairs well into the future.  In some instances with minors, the trust can be set up to make lump sum distributions of principal at pre-determined ages to liquidate the trust.  Typically, a settlement trust will be cheaper to administer versus a guardianship/conservatorship.
Another benefit of setting up a pooled settlement trust is that it can always be moved into a pooled special needs trust should the need arise for public benefit qualification.  As an example, a profoundly brain injured child's family has too much income for the minor to stay eligible for Medicaid.  After settling their case, the family elects to go private pay during minority and establishes a pooled settlement trust.  After age of majority when the parents' income no longer counts, the trust beneficiary could qualify for Medicaid.  At that point, the settlement trust's assets can be moved over into the pooled special needs trust to allow the trust beneficiary access to Medicaid programs and to qualify for SSI.  Accordingly, the settlement trust provides the needed flexibility and protections in the event of the need to qualify at some point in the future for government assistance.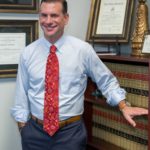 Jason D. Lazarus is the managing partner and founder of the Special Needs Law Firm; a Florida law firm that provides legal services related to public benefit preservation, liens and Medicare Secondary Payer compliance. He is also the founder and Chief Executive Officer of Synergy Settlement Services, which offers healthcare lien resolution, Medicare secondary payer compliance services, public benefit preservation and complex settlement consulting.