The United States Supreme Court today decimated the Ahlborn Medicaid lien precedent with its ruling in Gallardo. This ruling will hurt the most vulnerable of injury victims, Medicaid beneficiaries. It will make certain cases impossible to settle. Very sad day for those who need all of the money they can net out after being injured. The fight to reduce Medicaid liens just got much harder.
Justices side with Florida's Medicaid program in payment dispute with accident victim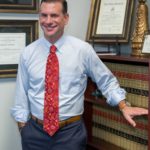 Jason D. Lazarus is the managing partner and founder of the Special Needs Law Firm; a Florida law firm that provides legal services related to public benefit preservation, liens and Medicare Secondary Payer compliance. He is also the founder and Chief Executive Officer of Synergy Settlement Services, which offers healthcare lien resolution, Medicare secondary payer compliance services, public benefit preservation and complex settlement consulting.