By Guest Author Rasa Fumagalli, J.D., MSCC, CMSP-F – Director of MSP Compliance Services
Personal injury settlements rarely make an injury victim whole. In light of this, cost management decisions factor into the strategy of the case. For example, while both life care plans and medical cost projection reports may be used as support for a settlement demand, their costs are very different. Life care plans may range anywhere from on the low end $10,000 to $20,000 or more, while medical cost projections are much more economical. The decision on which report to select may depend on the nature of the injuries, the expected range of settlement of the case, available coverage and time constraints associated with the settlement negotiations.
A comparison of the two reports is reflected in the below chart. Although both reports provide support for a demand of future injury-related medical care, the life care plan will usually be based on an in-home visit and interview with the injury victim. The medical cost projection, on the other hand, is based on information that is provided by the attorney handling the matter. Both reports are based on a review of medical records, but the life care plan report may also look to information gained through a conversation with a treating physician. Life care plans often have addendums that address lost earnings, replacement costs of household services and home modifications, while medical cost projections do not. In deciding which of these reports is appropriate to increase the value of the case, an attorney should avoid using a sledgehammer to crack a nut.
Life Care Plan (LCP)
Medical Cost Projection (MCP)
Medical costs
Medical costs
Durable medical equipment/supplies
Durable medical

equipment/supplies

Prosthetics/orthotics
Prosthetics/orthotics
Physician/specialist visits
Physician/specialist visits
Rehabilitation/physical therapy
Rehabilitation/physical therapy
Future surgeries/procedures
Future surgeries/procedures
Medications
Medications
Home health care
Home health care
Long term care
Long term care
Transportation mileage
Transportation mileage
Assessment of lost income
N/A
Assessment of loss of earning capacity
N/A
Estimate of home modifications
N/A
Estimate of vehicle modifications
N/A
Estimate of cost of replacement of household services that can no longer be performed
N/A
Vocational therapy
N/A
Based on in-home visit and interview with injury victim
Based on intake packet provided by injury victim's attorney
Review of medical records
Review of medical records
Contact with physicians
N/A
Average cost: $15,000
Synergy's cost: $2,500
Conclusion
In the right case, don't miss the opportunity to hit the defense hard early on by quantifying the future medical damages suffered by your client. You don't have to spend tens of thousands of dollars on a life care plan to do this. Instead, let Synergy prepare a Medical Cost Projection (MCP) report quickly, based upon existing medical records (costs $2,500.00). That way you can quickly present evidence of future medical expenses and include the future medical cost projection report in your initial demands so you can settle cases earlier on.  Contact Synergy today to learn more about how our MCP report can simplify the negotiation of future medical care for your case.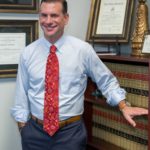 Jason D. Lazarus is the managing partner and founder of the Special Needs Law Firm; a Florida law firm that provides legal services related to public benefit preservation, liens and Medicare Secondary Payer compliance. He is also the founder and Chief Executive Officer of Synergy Settlement Services, which offers healthcare lien resolution, Medicare secondary payer compliance services, public benefit preservation and complex settlement consulting.