By Jason D. Lazarus, J.D., LL.M., MSCC, CSSC
While a lot of attention is paid to Medicare conditional payments/liens when it comes to personal injury settlements, a larger issue looms regarding payments made by Medicare after resolution.  Today, there is a very real threat of Medicare denying future injury related care after the personal injury case is resolved.  This can be very easily triggered by the Mandatory Insurer Reporting (MIR) and reporting of injury related ICD codes that happens automatically now with any settlement of one thousand dollars or greater.  Once a denial of care is triggered, a Medicare beneficiary has to go through the four levels of internal Medicare appeals plus a federal district court before ever getting the denial of care addressed by a federal appeals court.  This is why it must be of primary concern for the personal injury practitioner to address these issues.  Particularly so in catastrophic injury cases where denial of care could be devastating to the injury victim's medical quality of life.
When it comes to set asides, there are a few key takeaways from this portion of the article.  First, you only have to worry about this issue if you are dealing with someone that is a current Medicare beneficiary or arguably those with a reasonable expectation of becoming one within 30 months.  The latter includes those who have applied for or begun receiving Social Security Disability benefits.  At present, there is no regulation, statute or case law requiring a Medicare Set Aside to deal with futures.  Instead, it has become analogous to the situation in resolving cases with those who are on Medicaid or SSI.  In those cases, a client must be educated about the opportunity to set up a special needs trust to remain eligible for needs based benefits. Similarly, a Medicare beneficiary should be informed about the opportunity to set up a Medicare Set Aside to protect future Medicare eligibility for injury related care.  The good news for attorneys assisting Medicare beneficiaries, is that a Medicare Set Aside allocation can be used in an offensive manner to set the floor for medical damages in a case.
All of that being said, you might be wondering why even consider doing a Medicare Set Aside when they aren't required by any law?  The answer is that it is less important as to whether anything is actually set aside versus doing the legal analysis to determine why anything should be set aside.  Said a different way, this is a plaintiff issue and not a defense issue.  The only penalty for failing to address this is issue is the potential loss of future Medicare coverage for only injury related care.  So you ultimately want to educate the client on the risks of failing to do a set aside analysis and then document your file about what was being done.  The next question might be: What risk is there if there isn't any law requiring set asides?   Again, the answer boils down to CMS's interpretation of the MSP.  According to CMS, since Medicare isn't supposed to pay for future medical expenses covered by a liability or Workers' Compensation settlement, judgment or award, it recommends that injury victims set aside a sufficient amount of a personal injury settlement to cover future medical expenses that are Medicare covered.  CMS's 'recommended' way to protect future Medicare benefit eligibility is establishment of an MSA to pay for injury related care until exhaustion.[1]
Why & How Did CMS Come Up with MSAs?
For many years, personal injury cases have been resolved without consideration of Medicare's secondary payer status even though since 1980 all forms of liability insurance have been primary to Medicare.  At settlement, by judgment or through an award, an injury victim would receive damages for future medical that were Medicare covered.  However, none of those settlement dollars would be used to pay for future Medicare covered health needs.  Instead, the burden would be shifted from the primary payer (liability insurer or Workers' Compensation carrier) to Medicare.  Injury victims would routinely provide their Medicare card to providers for injury related care.
These practices began to change in 2001 when set asides were officially developed by CMS as a MSP compliance tool for Workers' Compensation cases.  Interestingly, around that same time the General Accounting Office was studying the Medicare system and pointed out that Medicare was losing money by paying for care that was covered under the Workers' Compensation system.[2]  Accordingly, CMS circulated a memo in 2001 to all its regional offices announcing that compliance with the secondary payer act required claimants to set aside a portion of their settlement for future Medicare covered expenses where the settlement closed out future medical expenses.[3]  The new 'set aside' requirement was designed to prevent attempts "to shift liability for the cost of a work-related injury or illness to Medicare."[4]  Set asides ensure that Medicare does not pay for future medical care that is being compensated by a primary payer by way of a settlement or an award.
What is a Medicare Set Aside?
Before getting into an overview of the regulatory environment of MSAs, it is first important to explain what exactly a set aside is.  An MSA is a portion of settlement proceeds set aside, called an "allocation," to pay for future Medicare-covered services that must be exhausted prior to Medicare paying for any future care related to the injury.[5]  The amount of the set aside is determined on a case-by-case basis and is submitted to CMS for approval if it is a Workers' Compensation case and fits within the review thresholds established by CMS.  CMS's review and approval process is voluntary.[6]  There are no formal guidelines for submission of liability settlements and the CMS Regional Offices determine whether or not to review liability submissions (most presently do not review).  CMS explains on its Web site that the purpose of a Medicare set aside is to "pay for all services related to the claimant's work-related injury or disease, therefore, Medicare will not make any payments (as a primary, secondary or tertiary payer) for any services related to the work-related injury or disease until nothing remains in the WCMSA."[7]  According to CMS the set aside is meant to pay for all work-injury-related medical expenses, not just portions of those future medical expenses.
Regulatory 'Scheme' – What if Any 'Law' is there as it relates to Set Asides in Personal Injury Settlements?
A formal 'Medicare Set Aside' is not required by a federal statute even in Workers' Compensation cases where they have been commonplace since 2001.  Instead, CMS has intricate guidelines and FAQs on their website for nearly every aspect of set asides from when to do one, to submission to administration for Workers' Compensation settlements.[8]  There are only limited guidelines for liability settlements involving Medicare beneficiaries.  Without codification of set asides, there are no clear cut appellate procedures from arbitrary CMS decisions and no definitive rules one can count on as it relates to Medicare set asides.  While there is no legal requirement that an MSA be created, the failure to do so may result in Medicare refusing to pay for future medical expenses related to the injury until the entire settlement is exhausted.  There has been a slow progression towards a CMS policy of creating set asides in liability settlements as a result of the MMSEA's passage and the onset of MIR.  This culminated with the presumed codification of formal regulations back in 2014.[9]  However, without explanation those regulations were withdrawn after having gone through significant vetting along with public commentary.  The apparent reason was complaints from both sides about the regulations fairness and workability in practice.
In 2016, it became evident that CMS was not fazed by previous failed attempts at codification of rules for set asides in liability cases and determined to develop a process to avoid shifting of the burden to Medicare post resolution of a personal injury settlement.   Last year, the Department of Health and Human Services issued its budget for 2017 which included a line item indicating CMS had requested legislative authority to pursue a new policy regarding the treatment of future medicals.[10]  In June of 2016, CMS issued an alert that they were considering expanding their voluntary review process to liability cases.[11]  Late last year, CMS sought proposals for a new review contractor for set asides which included the anticipated review of 51,000 liability proposed set asides annually.[12]  Then in 2017, Medicare sent a memorandum to its contractors indicating that Medicare and its contractors will reject medical claims submitted post-resolution of a liability settlement on the basis that those claims "should be paid from a Liability Medicare Set Aside (LMSA)".[13]
So while there is no regulation or statute requiring anything be done when it comes to set asides, sticking your head in the sand isn't the answer.  It is obvious that Medicare interprets the MSP as preventing shifting the burden from a primary payer to Medicare post resolution of a personal injury settlement.  The problem is: How do you do that in a liability settlement given the issues that cause those cases to frequently settle for less than full value?  There is no good answer to that question.  However, there are two cases in particular that have addressed a couple of very important issues in that regard.  While they are only trial court orders, they are instructive in terms of how to deal with the issues.
Several Cases of Note
One of the big issues that can arise in trying to do a set aside is the question of funding of future medicals.  Funding of future medicals is a prerequisite to any type of set aside analysis in the first place.  The first question that always is asked is whether the client is a current Medicare beneficiary or has a reasonable expectation of becoming one within 30 days.  If the answer is no, there is no need for a set aside analysis.  Similarly, if future medicals aren't funded then there is no need to engage in a set aside analysis.
The issue of funding of future medicals was addressed by a Connecticut state court.  In Sterrett v. Klebart (Conn. Super. Ct. Feb. 4, 2013), the court was asked to decide whether Medicare's interests were reasonably considered pursuant to the Medicare Secondary Payer Act.[14]  The Connecticut court found that future medicals were not funded in this case due to competing claims.  Specifically, the court stated that "the settlement payment to Sterrett does not address any future medical expenses that may be covered by Medicare and the facts of this case mandate the conclusion that the defendants and their carriers lack liability with regard to any such expenses."[15]  The court found that the settlement represented a "substantial compromise" considering the potential verdict range.[16]  The settlement was a compromise due to the nature of the injuries and defenses according to the court.  Further, the court understood that even though Sterrett would incur medical bills payable by Medicare, the settlement didn't compensate for such future medical benefits.[17]  Instead, the limited settlement funds it found were payable for the plaintiff's non-economic damages with a small portion to be used for non-Medicare covered economic damages.[18]  For those reasons, the court held that no set aside was required and found that the parties had reasonably considered the interests of Medicare in the settlement of the case.[19]
The really problematic issue is how do you deal with cases where future medicals are funded but they were settled for pennies on the dollar?  Can you apportion the settlement such that you create a reduction formula tied to a comparison of the full value of damages versus what was actually recovered?  For example, if the total value of the damages was $1M but only $100k was recovered due to policy limits, can you set aside only 10% instead of 100% of the value of future medical expenses that are Medicare covered related to the injuries suffered?  This issue was addressed by a Federal District Court back in 2013.  In Benoit v. Neustrom (W.D. La. 2013), the United States District Court for the Western District of Louisiana rendered an unprecedented decision.[20]  In a case where a limited recovery was achieved due to complicated liability issues with the case, the Court reduced a liability Medicare Set Aside allocation by applying a reduction methodology.
The Benoit case was settled in October of 2012, conditioned upon a full release by Mr. Benoit and his assumption of sole responsibility for "protecting and satisfying the interests of Medicare and Medicaid."  To that end, a Medicare Set Aside allocation was prepared by an MSA vendor.  The MSA cost projections gave a range of future Medicare covered injury related care of $277,758 to $333,267.  The gross settlement amount was $100,000.00.  Medicaid agreed to waive its lien.  Medicare asserted a reimbursement right for its conditional payments of $2,777.88.  After payment of fees, costs and the Medicare conditional payment, Mr. Benoit was left with net proceeds of $55,707.98.  Mr. Benoit filed a motion for Declaratory Judgment confirming the terms of the settlement agreement, calculating the future potential medical expenses for treatment of his injuries in compliance with the Medicare Secondary Payer Act and representing to the court that the settlement amount was insufficient to provide a set aside totaling 100% of the MSA.
The matter was set for hearing and Medicare was put on notice of the hearing.  Medicare responded with a written letter asserting its demand for repayment of the conditional payment in the amount of $2,777.88 but didn't address the set aside.  Having heard testimony, the court rendered its opinion in April of 2013.  The court made its findings of fact and conclusions of law which were not worthy of mention aside from the bombshell finding that the net settlement was 18.2% of the mid-point range of the MSA projection and using that percentage as applied to the net settlement, the sum to be set aside was $10,138 and not $305,512.  The court found that $10,138 adequately protected Medicare's interests.[21]
In its conclusions of law, the court first found it had jurisdiction to decide the motion because there was "an actual controversy and the parties seek a declaration as to their rights and obligations in order to comply with the MSP and its attendant regulations in the context of a third party settlement for which there is no procedure in place by CMS."[22]  The court then found that the sum of $10,138 "reasonably and fairly takes Medicare's interests into account."[23]  Lastly, the court found that since CMS provides no procedure to determine the adequacy of protecting Medicare's interests for future medical needs in third party claims and since there is a strong public policy interest in resolving lawsuits through settlement, Medicare's interests were "adequately protected in this settlement within the meaning of the MSP."[24]  The court ordered that the MSA be funded out of the settlement proceeds and be deposited into an interest bearing account to be self-administered by Mr. Benoit's wife.
This opinion is so important because it hits the nail on the head regarding an argument I have been making since the advent of liability MSAs.  As both sides have pointed out to CMS in vetting proposed regulations for liability set asides, a liability insurer is not legally obligated to provide medical care in the future whereas Workers' Compensation carriers are obligated to pay for future medical as long as the injury related conditions persist.  Furthermore, liability settlements are fundamentally different from Workers' Compensation settlements in that liability cases are settled for a variety of reasons which do not necessarily include contemplation of future medical treatment.  Even when future medical care is contemplated as part of a settlement, the amount can be very limited when compared to what the ultimate costs may end up being.  So accordingly, if set asides are done in liability settlements without recognition of these differences and with no apportionment of damages, you can conceivably have a situation where a party is setting aside their entire net settlement even though it is made up of non-medical damages.  In effect, it can eliminate the recovery of the non-medical portion of the damages by requiring the Medicare beneficiary to set aside all of their net proceeds.  There is nothing in the MSP regulations or statute that requires Medicare to seek one hundred percent reimbursement of future medicals when the injury victim recovers substantially less than his or her full measure of damages.
The last case of note is the most dangerous since it is frequently misinterpreted.  Many lawyers have said that the Aranki v. Burwell decision holds that MSAs are not required in liability settlements and that these issues need not be addressed at all.[25]  The former is accurate but the latter assertion could not be further from the truth.  In Aranki, the parties sought to have a federal district court declare there was no obligation to set anything aside.  The court said "[n]o federal law or CMS regulation requires the creation of a MSA in personal injury settlements to cover potential future medical expenses"[26].  The court did not determine that Medicare's future interest didn't need to be protected.  The court actually echoed existing CMS memoranda in finding that an MSA is not required by any stature or regulation.  Most importantly the court did not conclude that Medicare can't deny injury related care based upon what is reported to it by defendant insurers as part of MIR.  The nuance of this case should be considered carefully, it certainly does not represent a 'get out of jail free card' in regards to these issues.
[1] Sally Stalcup, MSP Regional Coordinator (May 2011 Handout).  See also, Charlotte Benson, Medicare Secondary Payer – Liability Insurance (Including Self-Insurance) Settlements, Judgments, Awards, or Other Payments and Future Medicals – INFORMATION, Centers for Medicare and Medicaid Services Memorandum, September 29, 2011.
[2] Edward M. Welch, Medicare and Worker's Compensation After the 2003 Amendments, Workers' Compensation Policy Review, at 5 (March/April 2003).
[3] Parashar B. Patel, Medicare Secondary Payer Statute:  Medicare Set-Aside Arrangements, Centers for Medicare and Medicaid Services Memorandum, July 23, 2001.
[4] Id.
[5] See https://www.cms.gov/Medicare/Coordination-of-Benefits-and-Recovery/Workers-Compensation-Medicare-Set-Aside-Arrangements/WCMSA-Overview.html
[6] Id.
[7] Id.
[8] See https://www.cms.gov/Medicare/Coordination-of-Benefits-and-Recovery/Workers-Compensation-Medicare-Set-Aside-Arrangements/WCMSA-Memorandums/Memorandums.html
[9] 77 F.R. 35917; http://www.gpo.gov/fdsys/pkg/FR-2012-06-15/pdf/2012-14678.pdf
[10] Medicare beneficiaries are unable to satisfy Medicare Secondary Payer "Future Medical" obligations at the time of settlement, judgment, award, or other payment because the current law does not specifically permit the Secretary to deposit such payment in the Medicare Trust Funds. Future Medical is defined as Medicare covered and otherwise reimbursable items and/or services furnished after the date of settlement, judgment, award, or other payment. This proposal expands current Medicare Secondary Payer statutory authority to permit the Secretary to deposit into the Medicare Trust Funds a lump sum, upfront payment from beneficiaries when they obtain liability insurance, no-fault insurance, and workers' compensation settlements, judgments, awards, or other payments. [$65 million in savings over 10 years]  https://www.hhs.gov/about/budget/fy2017/budget-in-brief/cms/medicare/index.html
[11] "June 8, 2016 – Consideration for Expansion of Medicare Set-Aside Arrangements (MSA)  The Centers for Medicare and Medicaid Services (CMS) is considering expanding its voluntary Medicare Set-Aside Arrangements (MSA) amount review process to include the review of proposed liability insurance (including self-insurance) and no-fault insurance MSA amounts. CMS plans to work closely with the stakeholder community to identify how best to implement this potential expansion. CMS will provide future announcements of the proposal and expects to schedule town hall meetings later this year. Please continue to monitor this website for additional updates."  https://www.cms.gov/Medicare/Coordination-of-Benefits-and-Recovery/Coordination-of-Benefits-and-Recovery-Overview/Whats-New/Whats-New.html
[12]https://www.fbo.gov/index?s=opportunity&mode=form&id=f1ae2d5eb785ac35d331eecc4d001ebb&tab=core&tabmode=list&=
[13] https://www.cms.gov/Outreach-and-Education/Medicare-Learning-Network-MLN/MLNMattersArticles/downloads/MM9893.pdf
[14] Sterrett v. Klebart, 2013 Conn. Super. LEXIS 245 (Conn. Super. Ct. Feb. 4, 2013).
[15] Id.
[16] Id.
[17] Id.
[18] Id.
[19] Id.
[20] Benoit v. Neustrom, 2013 U.S. Dist. LEXIS 55971 (W.D. La. 2013).
[21] Id.
[22] Id.
[23] Id.
[24] Id.
[25] Aranki v. Burwell, 151 F.Supp.3d 1038 (D. Az. 2015).
[26] Id.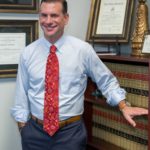 Jason D. Lazarus is the managing partner and founder of the Special Needs Law Firm; a Florida law firm that provides legal services related to public benefit preservation, liens and Medicare Secondary Payer compliance. He is also the founder and Chief Executive Officer of Synergy Settlement Services, which offers healthcare lien resolution, Medicare secondary payer compliance services, public benefit preservation and complex settlement consulting.