I'm excited to announce that my new book, The Art of Settlement, officially launched this week.  It is already an Amazon best seller!
What is The Art of Settlement? The regulatory landscape of the personal injury lawyer has become exceedingly complicated.  Assisting clients with catastrophic disabilities now exposes you personally to government recovery actions, damages, and malpractice risks. It's vital that your personal injury practice has a comprehensive plan for compliance when resolving cases if you want to protect yourself—and protect your clients.
In The Art of Settlement, I'll help you navigate the complexities at settlement for catastrophic claims and provide you with the best course of action for each potential issue. I'll show you how to address important ethical issues, navigate settlement planning concerns, preserve government benefits, and employ lien reduction strategies. You'll gain insightful, essential perspective on how to deal with Medicare compliance, fight ERISA liens, and leverage qualified settlement funds.
Click here to get the book on Amazon. All proceeds from book sales go to a local Orlando charity, The Faine House. 
Visit the author's website at www.jasondlazarus.com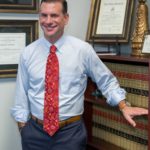 Jason D. Lazarus is the managing partner and founder of the Special Needs Law Firm; a Florida law firm that provides legal services related to public benefit preservation, liens and Medicare Secondary Payer compliance. He is also the founder and Chief Executive Officer of Synergy Settlement Services, which offers healthcare lien resolution, Medicare secondary payer compliance services, public benefit preservation and complex settlement consulting.