By Guest Author, Evelynn Passino, J.D. – Executive Director of Pooled Trust Services
Helping a client plan for their post-settlement life can be complicated, especially if they have significant future medical expenses. Whether your client struggles with managing money or just wants the peace of mind that funds are set-aside for their medical needs, a medical management trust can help them sleep better at night knowing money will be available to pay for future treatments and therapies.
What exactly a trust like this can pay for depends on the language in the trust and how much discretion the trustee has. If the language is sufficiently broad, permissible disbursements might include not only the cost of medical treatments and devices, but also the cost of private health insurance, co-pays, attendant care, care management, and travel for the beneficiary as well as any necessary caregivers when treatment needs to be sought far away from home. Even if the client has health insurance, not all therapies are covered, such as those that might be experimental, and even decent health insurance may not cover 100% of the cost for conventional treatments. Trustees can also hire or help connect beneficiaries with services and medical cost containment vendors. Setting up a trust can have other benefits as well, such as creditor protection, and the ability to grow the funds safely with a diversified investment portfolio.
It is also important to understand what this type of trust is not. Unless it has met the requirements laid out by 42 USC 1396(d)(4)(a-c), the Social Security Administration, Medicaid, and any other applicable agencies, it is not a special needs trust and will not protect the client's eligibility for government benefits. Special needs trusts typically have more broad disbursement standards in that they supplement the client's government benefits to help the beneficiary have a better quality of life, but they also have a requirement to repay Medicaid upon the death of the beneficiary. A medical management trust would not be recommended for someone who has or wishes to preserve eligibility for Medicaid, Supplemental Security Income (SSI), or any other means-tested benefit.
A medical management trust is also not a Medicare Set-Aside in the strictest sense of the term. The trustee of a medical management trust will not pay bills at a specific rate or report to Medicare; however, the trustee will provide accountings, as well as other reports, which may be useful if a client is self-administering a liability MSA. One might argue that setting aside funds in this manner meets the client's obligation to take Medicare's future interest into account for liability settlements as it is defined currently even though it is not Medicare's "preferred" method for doing so. This may be advisable for clients with smaller liability recoveries who do not want to pay the expense of professional administration and are comfortable with the risk that Medicare might deny future case due to improper administration. If that occurred, the medical management trust could function as a pseudo insurance policy to pay for the care Medicare declined to cover.
Every accident is different, as is every client's recovery and future needs. Ultimately this is another option to help clients craft a plan for their recovery that works best for them. Pooled Trust Solutions is proud to offer the Medical Management National Pooled Trust. This trust includes a broad disbursement standard to ensure beneficiaries have access to funds when they need them for their medical care. PTS also offers the True Link card, which is a pre-paid debit card the client can use to access funds in their trust sub-account. This can be particularly helpful when travelling to get treatment. Finally, this trust can be established quickly and inexpensively, to help your client transition to post-settlement life with as much money in their pocket as possible.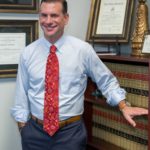 Jason D. Lazarus is the managing partner and founder of the Special Needs Law Firm; a Florida law firm that provides legal services related to public benefit preservation, liens and Medicare Secondary Payer compliance. He is also the founder and Chief Executive Officer of Synergy Settlement Services, which offers healthcare lien resolution, Medicare secondary payer compliance services, public benefit preservation and complex settlement consulting.